Wedding Reels Presents
Destination Shoots for Pre-Wedding Photoshoot
Pre-Wedding Photoshoot Location
Locations we Cover
We are here to capturing those cheerful, anticipation-filled moments right before you tie the knot and embark on a new adventure
Why choose us for Pre-Wedding Photoshoot
We are one of the best Pre-Wedding Photographers in this provide many different types of services as well as in the cost-effective price
Why we are the best for Pre-Wedding Photoshoot....
Our diverse team of the finest professional pre-wedding photographers in this industry we can insure and effectively work to make your occasion paramount. And the recollections will remind folks of those magical moments.
Our Themes for
Pre-Wedding Photoshoot
Get candid and creative with your pre-wedding photoshoot ideas for a stunning wedding album. Cherish your memories with some of the most precious moments of your life.

Miniature Photography is an illusion of scale where the figures and the surroundings look life-size.

For the royal look and a must have for animal lovers and also integral part of your family.

You can also travel to the nearest heritage locations around your city for the shoot. It looks royal and absolutely awe-inspiring.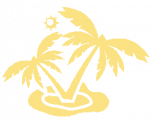 For Nature lovers, its a must have. The romantic shots by the lake make for awesome moments and memories.

Combine with night-shoot to get some unique stuff to your pre-wedding shoot by using lanterns.

Rains set the mood romantic and photography captures it and People getting married in and around monsoon season can make the use of natural prop.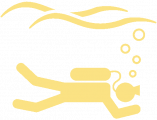 So unique that only a handful of people can pull this off. Try it if you two can swim.
Get Amazing Offers for your Pre-Wedding Shoot
Pre-Wedding Shoot is the best part which the would-be couple experiences before the wedding. It is something experiencing as they visit beautiful locations and lost in their own world, they make memories and click pictures of that. photoshoot.